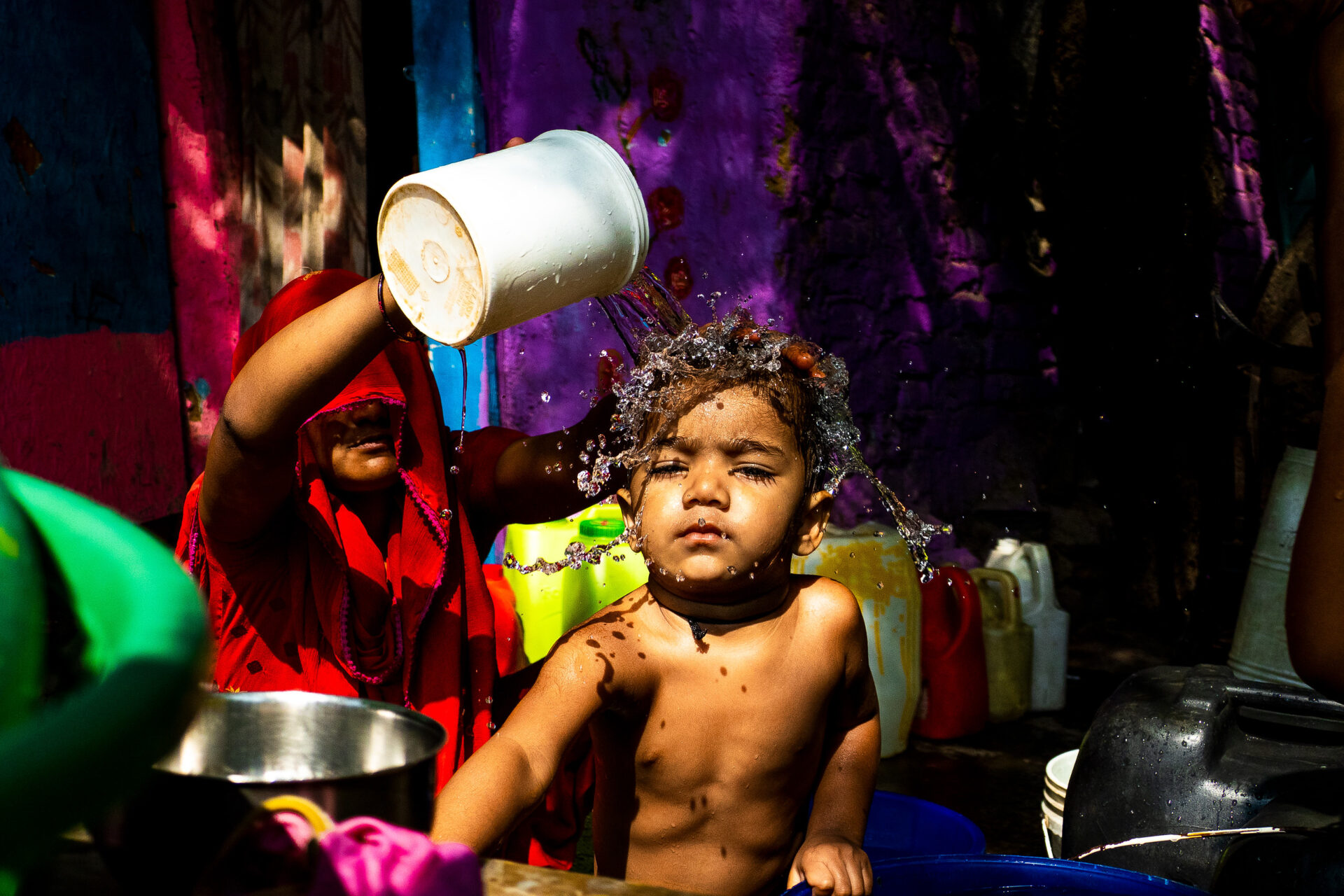 Global Situation Report 2021
Ending the Pandemic Amid Compounding Global Challenges: U.S. Leadership is Pivotal
Entrenched Challenges to Development Progress
When the World Health Organization (WHO) declared COVID-19 a pandemic in 2020, it did so in an already stressed development and humanitarian assistance system. After decades of work and success to decrease global poverty and improve health, over the past few years, development and humanitarian progress have stalled or regressed, leaving advancement for millions of communities and families out of reach and the prospect of reaching global goals to end poverty by 2030 less likely.
Intensifying Need for Climate Adaptation
Climate change is here.
Current global warming projections indicate that we are fast approaching a "three-degree world"—double the temperature increase that the IPCC Special Report on Climate warned of in 2016. With the threats of COVID-19, climate change, and the debt crisis creating barriers for governments to provide basic services, it has never been more important to address the underlying causes of vulnerability, reduce risk, and build resilience to changing climates.
Deepening Conflict, Fragility & Humanitarian Need
In light of the aforementioned challenges, worldwide humanitarian needs remain acute in 2021.
An estimated 235 million people are currently in need of humanitarian assistance. This equates to 1 in 33 people worldwide, an increase from 1 in 45 at the end of 2019. Even more people—270 million—face acute hunger, with 34 million of those facing the risk of famine. Nearly 80 million people have been forcibly displaced as refugees, internally displaced persons, or those seeking asylum.
Escalating Global Inequality & Inequity
Prior to the COVID-19 pandemic, the world was already extremely unequal due to entrenched systems of inequality, racism, and discrimination.
The existence of discrimination in many forms—gender, race, disability, religion, against Indigenous populations—exacerbates unequal growth by limiting the ability of people to reach their potential and live in dignity. Further, the pandemic has amplified inequities, and recovery from COVID will be unequal given that the richest nations are three years ahead of the poorest nations in the vaccine race. The COVID-19 virus itself disproportionately impacts those with fewer resources and access to healthcare. The pandemic is pushing millions more people into extreme poverty and may trigger cycles of higher income inequality and lower social mobility among vulnerable populations. The effects threaten to be long-lasting.
Conclusion
The last few years have tested global systems, particularly as we simultaneously battled—and continue to battle—a global pandemic that disproportionately affects the most vulnerable, a swelling climate crisis, and existing political and security challenges that have intensified as a result.
Looking ahead at the next year and beyond, the U.S. has the opportunity to work with partners and embrace new and bold avenues to compel progress on a global scale to address these issues in a more strategic and cohesive way than ever before. As we move into a tenuous pandemic management and recovery period in wealthier nations, the dynamics presented above demonstrate why continued U.S. global leadership and vision is critical in this new global landscape.
In the coming months, InterAction will step beyond this snapshot and take a closer look through regional and country-specific spot reports. These reports will provide quick analyses on current events, react to ever-changing development and humanitarian issues, and provide an NGO perspective on what is happening on the ground, anticipated challenges, and recommendations moving forward. If you have follow-up questions or suggested areas of coverage, please reach out to Kelsey Harris.
Sign up for our monthly newsletter