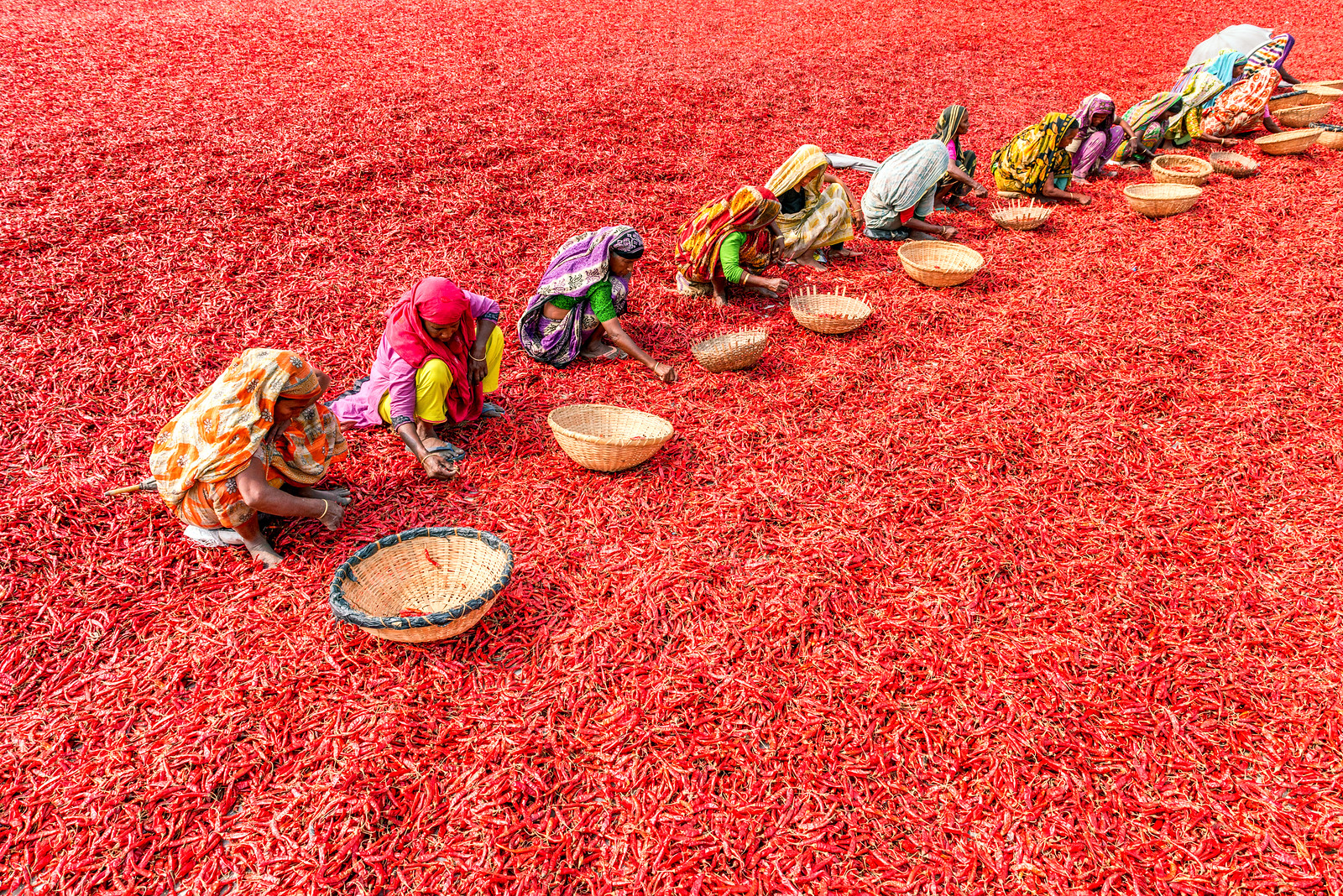 2023 Prudent Assumptions and Critical Uncertainties
Insights from the InterAction NGO Futures Advisory Council
Dramatic change is shaping the sector, and on a global level, our achievements and goals for humanity are backsliding.
As the recent Gates Goalkeepers Report states, the world is regressing on Sustainable Development Goal (SDG) achievements—the agenda adopted by all United Nations member states to create a more peaceful, healthy, prosperous, and sustainable future. InterAction's NGO Futures program recently engaged its advisory council to paint prudent assumptions and identify critical uncertainties that will shape U.S. NGOs in 2023.
Leaders from across sectors shared insights at the NGO Futures Advisory Council gathering including that in this near future, we will operate within an ecosystem of repeated shocks and, at times, crisis. Along with American society, NGOs are facing long-term fallout from the COVID-19 pandemic, climate change, injustice, and political crisis. Global development needs are rising; resources are falling. Aid dollars are anticipated to diminish by 2023 due to a mix of nationalism pressures and debt pressure. This is an era of multiple disruptions.
Look at these three areas as you prepare for 2023.
Think about what these 2023 predictions mean for your organization (Resources shared at the end to help with exploration and adaptation).
The localization movement is growing. It will not go away. Local capacity has massively expanded.
Flattening of the world increases the sharing of knowledge and evidence, allowing more focused conversations with disparate people around the world.
Varied voices must be at the table—such as youth sitting with leaders and involvement from people across multiple sectors.
Universality is a trend embodied in multiple ways. Inequality, poverty, impacts of COVID, etc. are prevalent in the U.S. and mirror the Global South. This shared experience creates an opportunity for universal learning from different parts of the world. The SDGs give focus to drive and harness solutions around the world to get funding, to measure impact, and to address global crises like climate change.
The direction of the U.S. election will significantly impact international development, but in either outcome, the U.S.-China relationship may likely go downhill. The more restrictive regulatory environment is already impacting NGOs, such as bans on the use of Chinese technology.
Funding shifts are unfolding across a variety of sources. Challenges in the U.S. are fraying society, and the strong interest in solving problems at home may impact international programs. The outcome of the U.S. election will shape government-provided funding. Currency values in countries that effectively dealt with COVID-19 may increase, rearranging the global financial system, and those dependent on U.S. dollar income may struggle. The overall strength of the global economy and length of the recession or size of the fiscal overhang will also impact funding flows. Furthermore, it may be naïve to assume a reasonable funding source from high net worth individuals as they may start their own initiatives.
Critical unknown and not to be forgotten include the extent of climate change's impact; the duration of COVID pandemic; and the ability of countries to cope with repeated shocks.
What do these 2023 NGO Futures Advisory Council observations on future uncertainties mean for your organization? How might you adapt and grow your impact?
InterAction's NGO Futures program promotes awareness of the global development and humanitarian system's rapidly changing ecosystem; engages leaders in the art of organizational change, resilience, and adaptation; and across the InterAction community, helps our collective strength in confronting major evolving issues from democracy, rights, and governance, to climate change and diversity, equity, and inclusion.
Gain tips and insight about increasing your impact in a rapidly changing world by subscribing to the NGO Futures Digest, a complimentary, semi-monthly aggregation of analysis on the changing world, top tips on adapting, related global events, and captivating conversations. Content featured in recent editions that help explore and skill up for the future include:
Economic Shift
Localization and Power Shift
Systemic Racism
Big Ecosystem Shifts