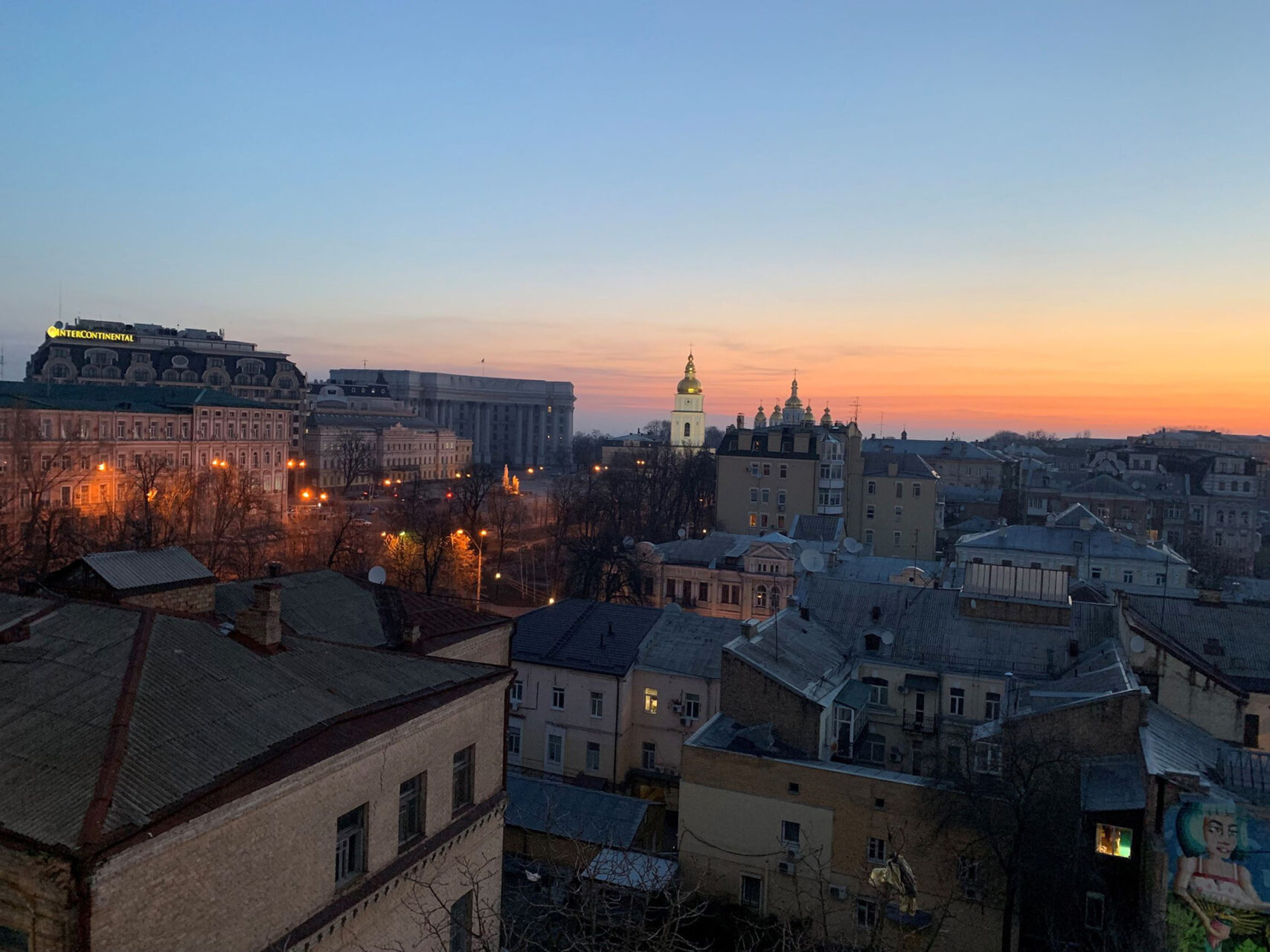 Russia's Invasion of Ukraine Leaves Millions Vulnerable to Sexual Exploitation and Abuse
Russia's invasion of Ukraine has displaced 6.5 million and put millions more in need of humanitarian assistance.
Without prevention measures in place, these individuals are susceptible to sexual exploitation and abuse, a type of gender-based violence (GBV) that occurs when an aid worker or someone offering assistance abuses their power over a recipient of humanitarian services.
While Russia continues to invade Ukraine, humanitarian organizations are scaling up operations throughout Ukraine and neighboring countries by recruiting aid workers, drivers, contractors, and volunteers en masse. The combination of large numbers in need of assistance with masses of newly recruited aid workers creates an environment rife for sexual exploitation and abuse (SEA). To protect the human rights of affected populations, it is essential that SEA prevention measures are mainstreamed throughout all areas of programming in the Ukraine emergency response
People fleeing the war face a treacherous journey. Because Ukraine has barred men aged 18-60 from leaving the country, the majority of those crossing borders are women, children, the elderly, persons with disabilities, and unaccompanied children. Additionally, some groups are facing difficulty crossing the border. For example, reports have indicated that some trans women have been unable to leave Ukraine because their legal documents still mark them as male, which obligates them to stay in the country under the government's conscription laws.
Once refugees make it to a host country, many face additional challenges accessing food, medical care, and shelter. Those who do not speak the local language, have limited resources, or have other difficulties accessing services are at higher risk of being sexually exploited or abused by aid workers or people offering services. Further, anti-LGBTQIA+ laws and attitudes in host countries can pose an additional barrier to accessing basic services. Without protections in place, LGBTQIA+ individuals are at risk of SEA.
Non-Ukrainians and undocumented individuals fleeing Ukraine are also at additional risk. In response to the flow of refugees from Ukraine, the European Union has initiated its Temporary Protective Directive (TPD), which allows Ukrainians a year of visa-free travel, work, accommodation, and healthcare within the E.U. However, only legal residents of Ukraine are eligible for these protections. This may leave those without documentation of legal residence in Ukraine with difficulty accessing these services. Without a right to these basic necessities, non-Ukrainians may rely more on aid services for survival, increasing their vulnerability to manipulation, exploitation, and abuse.
The immediate response from host communities and a large cadre of volunteers welcoming refugees by offering them free housing and transportation services has been encouraging. However, the lack of vetting of these volunteers leaves affected communities vulnerable to SEA. Various reports include false advertisements, offers of assistance, and individuals posing as humanitarians, government officials asking for documentation, etc. Minimal safeguarding measures, coordination, and vetting in place to register which refugee is going with which host member makes it infeasible to follow up with displaced persons and increases the risk of SEA.
In an acute emergency like the war in Ukraine, SEA prevention, mitigation, and response measures may be sidelined as emergency response measures take priority. However, SEA prevention and mitigation measures must be embedded throughout all stages of the emergency response to ensure that displaced Ukrainians are not further subjected to harm at the hands of aid workers and associated personnel.
What steps should be taken to ensure PSEA is integrated into the emergency response in Ukraine?
Perform a thorough risk assessment to identify where SEA risks lie and guide prevention measures. All organizations should perform an SEA risk assessment at the start of any emergency response. An SEA risk assessment will help organizations map out both organizational and context-specific SEA risks, allowing for more focused and effective prevention measures. The Safeguarding Resource and Support Hub has a risk assessment tool that can be accessed here. Particular consideration should be given to the vulnerable groups listed above.
Ensure there is proactive coordination between humanitarian entities. PSEA requires a collective, coordinated effort and needs to be prioritized at the outset of every response. There is currently no dedicated PSEA coordinator managing the Ukraine response. PSEA coordinators are responsible for several critical functions, including conducting risk assessments, ensuring members do not duplicate efforts, conducting awareness-raising activities, and establishing the inter-agency community-based complaints mechanism (CBCM). This represents a large gap in the aid sector's ability to identify and respond to SEA reports in Ukraine. A dedicated coordinator must be appointed immediately to fill this gap.
Partner with local organizations to deliver key messages to affected populations. The IASC Global Report on Protection From Sexual Exploitation and Abuse and Sexual Harassment found that building trust with community members is key to ensuring that communities use SEA reporting systems when necessary. Local and national NGOs often have the closest ties with community members and are currently an under-utilized resource in SEA prevention. Ukraine has a strong and vibrant civil society that should be invested in and supported. To do so, INGOs active in the Ukraine response should ensure that they form and maintain partnerships with local and national Ukrainian NGOs. This will help ensure that key safeguarding messages are delivered to community members and may also help increase reporting.
Map out survivor support services in Ukraine and neighboring countries. Survivors of SEA are entitled to adequate support services to assist them in their recovery, including access to medical care and psycho-social support. Organizations should map out support services for each location that they are operational in to help ensure that when a survivor comes forward to report a case of SEA, services can be provided quickly and efficiently. Organizations must take accessibility issues into account when mapping support services. For example, non-Ukrainians are not protected under the E.U.'s Temporary Protection Directive, which provides Ukrainians the right to visa-free travel, work, education, and healthcare for one year. This may pose a significant challenge for non-Ukrainian SEA survivors to access support services.
Adequately vet all staff, volunteers, consultants, etc. Lessons from past humanitarian emergencies show that the rapid recruitment of aid workers without checking precedents poses an SEA risk. This is a particular risk in Ukraine, where the war has necessitated the rapid recruitment of humanitarian staff. A simple yet effective measure that organizations can take is joining the Misconduct Disclosure Scheme (MDS), which was created to stop perpetrators of sexual misconduct from moving between organizations by facilitating the sharing of misconduct data between employers.
Train all staff, volunteers, consultants, etc., on PSEA. Training is an essential tool for SEA prevention. When aid workers can identify and report signs of abuse, it can help prevent further abuse and ensure that survivors are given access to support services. InterAction's Course Materials for Preventing Sexual Exploitation and Abuse is an open-source training that can be used and adapted for your needs.
Dedicate funding and resources to PSEA. In an emergency like the war in Ukraine, resources can be scarce, and PSEA remains a largely unfunded mandate from donors. It is vital that donors actively provide funding for organizations to strengthen their PSEA capacity. 
If your organization is operational in Ukraine and has any questions about resources, coordination mechanisms, or training, please contact Meriwether Beatty or Anna Jaffe.