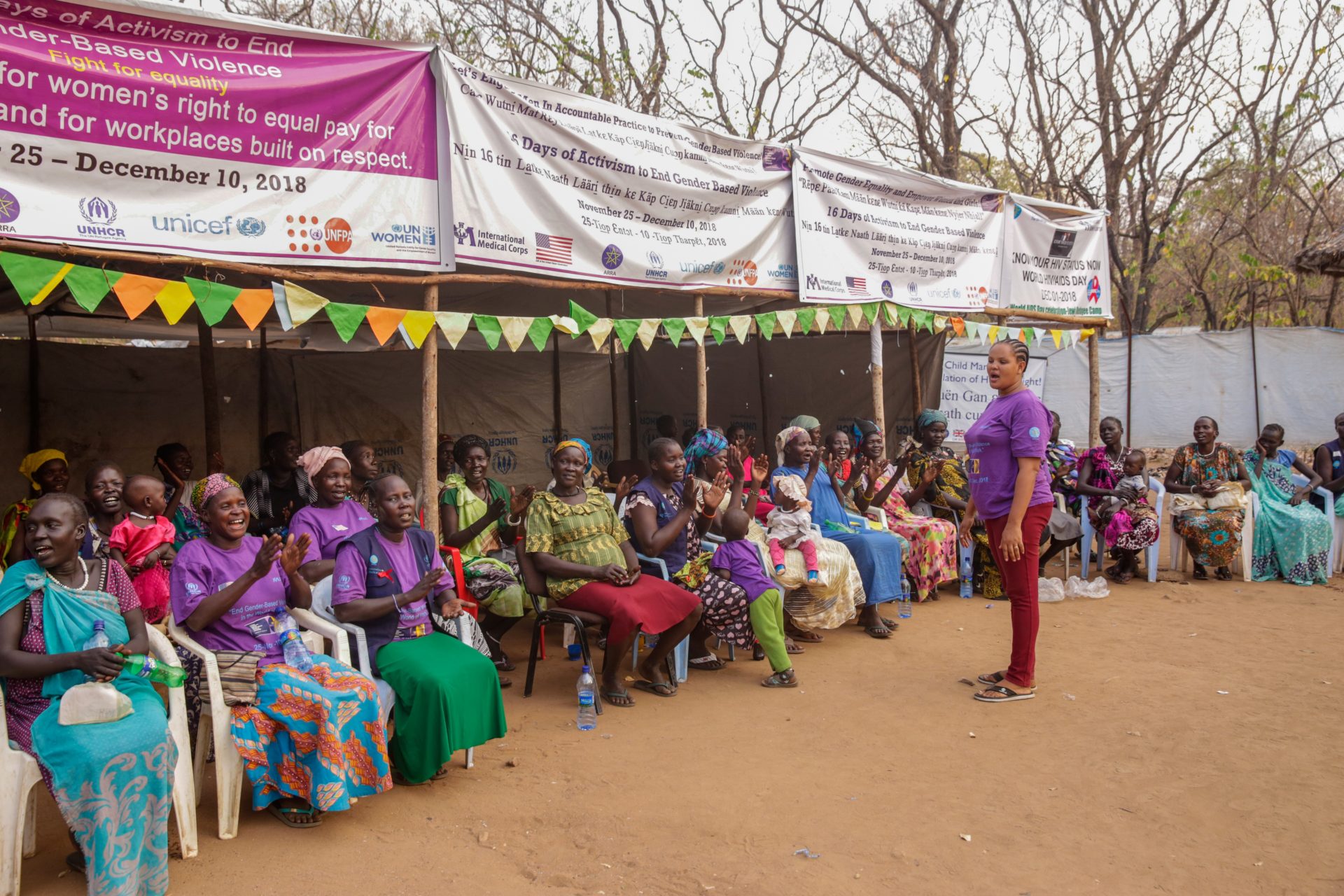 Course Materials For Preventing Sexual Exploitation And Abuse
Sexual exploitation and abuse (SEA) of beneficiaries by aid workers is a serious concern for the international humanitarian and development community, and represents one of the most egregious failures of protection. As organizations dedicated to alleviating harm and respecting and honoring the dignity and integrity of everyone, InterAction members have an obligation and responsibility to perform in a manner that is consistent with the fundamental principles of human rights. Given this, we must remain at the forefront of efforts to prevent SEA.
Over the course of three years, through a project funded by the U.S. Department of State Bureau for Population, Refugees, and Migration, InterAction developed several tools and resources to establish a sustainable policy framework and staff capacity to prevent and respond to SEA at all levels of an organization. The training guides, resources and handouts are available for download below.
This training guide was developed to provide NGOs with three simple to use training modules which focus on PSEA fundamentals and can be easily adaptable to many locations. The methodology across the three modules is designed to engage participants through discussions and group work.
Module 1: PSEA Basics
Module 2: Reporting Systems
Module 3: Community Based Complaints
---
Community-Based Complaints Mechanism Workshop
PowerPoint Presentations
Session 1: Introductions and Workshop Overview
Session 2: Sexual Exploitation and Abuse – Principles and Risks
Session 3: Community-Based Complaints Mechanisms
Session 4: Establishing a Community-Based Complaints Mechanisms
Session 5: Recap of Day 1 + Haiti Case Study (no PowerPoint for this session)
Session 6: Case Studies – Lessons Learned
Session 7: Receiving and Documenting Complaints and Referral Mechanisms
Session 8: Implementing a Community-Based Complaints Mechanisms
Session 9: Wrap-up, Recap and Workshop Closure
Workshop Handouts
Collaborating and Innovation – Haiti Case Study
Secretary-General's Bulletin – Special Measures for Protection from SEA
Statement of Commitment of UN and Non-UN entities (NGOs)
---
Investigations Workshop
Facilitator Guide | Participant Manual
PowerPoint Presentations
Session 1: Introductions and Course Overview
Session 2: Codes of Conduct, Definitions and Core Principles
Session 3: Overview of Investigations
Session 4: Gathering Information
Session 5: KIDAID Case Study (no PowerPoint for this session)
Session 6: Closing the Investigations, Findings, and Report Writing
Session 7: Review, Implementation, and Next Steps
Workshop Handouts
Workshop Agenda
Knowledge Check (without answers)
Knowledge Check (with answers)
KIDAID Case Study
Interviewing – Four Stages of an Interview
Actors' Notes
Investigation Planning Tool
Investigation Report Outline
Outcome of Investigations
---
Management of Investigations Workshop
Facilitator Guide | Participant Manual
PowerPoint Presentations
Session 1: Introductions and Workshop Objectives (Experiences and Challenges)
Session 2: Investigations and Risks
Session 3: Managing Investigations
Session 4: Management Responsibilities (Building a Culture of Safety, Audit – IASC Minimum Operating Standards for PSEA, and Next Steps)
Workshop Handouts
Guidelines to Implement Minimum Operating Standards on PSEA (IASC MOS Standards)
Action Planning Worksheet
Investigation Planning Tool
Investigation Report Outline
Managing an Investigation
Outcome of Investigations
Principles of Investigations
Share the Peace Case Study
---
Additional Resources