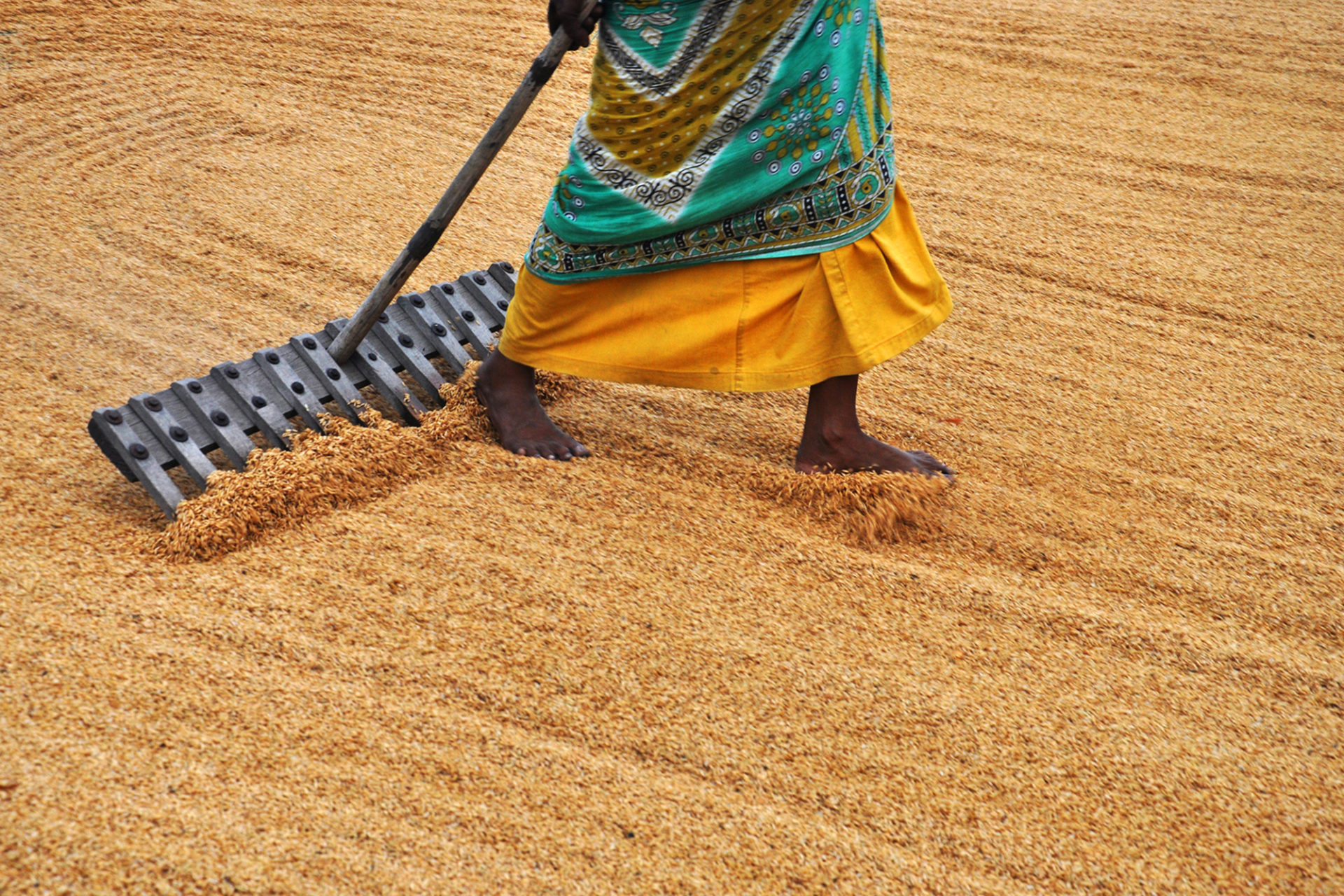 2020 Global Situation Report
Global Trends
The global development and humanitarian community faces changing and expanding needs in an increasingly constrained operating space.
While development efforts have made significant progress in health and poverty reduction in recent decades, unequal growth, a changing climate, and conflict are exacerbating needs and limiting opportunities. Moreover, a shifting international order and shrinking space for civil society complicate and disrupt non-governmental organization (NGO) operations and their ability to serve communities.
Below are five critical dynamics identified by the NGO community that will most influence the development and humanitarian landscape in 2020. The key themes do not offer a comprehensive view of global needs, but instead identify critical trends that cut across issues and regions.
Progress is possible, but gains are at risk.
Since 1990, more than 1 billion people have risen out of extreme poverty. Overall, more people are surviving and thriving around the globe. Programs targeting HIV and AIDS have saved 17 million lives since 2003 and helped accelerate progress towards controlling the epidemic. Development programs more than halved the number of children dying under the age of five, and girls are completing more years of school than ever before.
However, even with this progress, millions of communities and families continue to be left behind. In 2019, reported cases of polio increased, and gains against malnutrition stalled. After nearly a decade of decline, global hunger has been on the rise since 2015. Displacement from conflict and impediments to humanitarian assistance in conflict areas drive the continued threat of famine and emergency needs. Making matters worse, humanitarian needs have outpaced increases in donor generosity.

Challenges of climate and conflict transcend borders.
Climate change and environmental shocks disproportionately impact the world's most vulnerable populations. The number of climate-related disasters, including extreme heat, droughts, floods, and storms, has doubled since the early 1990s. Severe weather has decreased crop yields, creating shortfalls in food availability and hiking food prices—one of the key factors in predicting political instability. Humanitarian needs and displacement have spiked in the past decade, which further speaks to the impact of climate, as well as the ongoing impact of protracted conflicts. More people are displaced from their homes today—over 70 million—than at any point since World War II, and 167.6 million people need humanitarian assistance and protection.
In sub-Saharan Africa, South Asia, and Latin America, the impacts of climate change may force over 140 million people to migrate internally by the year 2050. While recent displacements in Syria, Myanmar, and Venezuela garner headlines, the largest number of displaced persons still come from and reside in sub-Saharan Africa. Globally, nearly one-fifth of children are living in a conflict zone, a rise of almost 30 million children from 2016. The combined effect of climate shocks and conflict impacts across borders will continue to challenge development progress and humanitarian response in 2020 and beyond.


Growth and progress are unequal.
With a global population anticipated to reach 9.7 billion by 2050, inequality is a growing issue that has not been sufficiently resolved by the progress that governments and development actors have made. By 2030, the majority of the world will no longer live in poverty, but 80% of the world's poorest are expected to live in fragile state contexts. Rapid urbanization will continue, with nearly 60% of the world's population projected to live in cities by 2030. Over 1 billion people in the world live in slums, and most of the global population growth is occurring in Asia and Africa, where cities cannot easily absorb the increased population.
In particular, youth populations face challenges of unemployment and education access: 41%, or 25 million, of all out-of-school children who are primary school age have never attended a school and will probably never start if current trends continue. Discrimination in many forms—gender, race, disability, against indigenous populations—exacerbates unequal growth by limiting the ability of people to reach their potential and live in dignity. Far too many women and girls, especially those from the most impoverished families, still face discrimination and exclusion concerning primary education, child marriage, early pregnancy, sexual violence, and unrecognized domestic work. An estimated 1.4 billion women and girls, or nearly 40% of all women and girls globally, live in countries with "very poor" scores on gender equality, with another 1.4 billion living in countries with "poor" scores.

The international order is shifting.
The international consensus that governed the post-World War II period is breaking down amidst a general decline in the trust of international institutions and a global rise of authoritarianism and populist nationalism. As the U.S. turned its focus inward, a global leadership vacuum opened, with China and Russia filling the gap. When the U.S. military partially withdrew from Syria in October 2019, Russia stepped in, running patrols to split warring factions and projecting itself as a global leader. Meanwhile, China continues to expand its influence by building railroads, roads, ports, and bridges throughout Africa and redeveloping much of the Asian economy through its Belt and Road Initiative.
At the same time, the U.N. struggles to respond to the changing needs and new crises as great power politics often hamstring the Security Council. While Russia and China advance their influence, democracy is backsliding; one-third of the world's population lives in countries experiencing a decline in freedom. Yet, 2019 saw tenuous democratic improvements in individual countries—including Ethiopia—and protest movements from Chile to Lebanon to Hong Kong are demonstrating push back against corruption and repression.

New players and technology present opportunities and challenges.
Nontraditional partners, advancements in technology, and an ever-expanding digital economy have the potential to make a transformative impact on development and present both opportunities and challenges for development and humanitarian actors. To help expand innovation and accelerate impact, private investors, corporations, and social enterprises are increasingly partnering with NGOs that implement development and humanitarian programs.
New approaches to development finance and new technologies continue to create space for exciting partnerships and creativity. Even though the digital access gap remains large, digital tools are making it possible to reach more people, advance freedom and transparency, and promote shared prosperity. Data have enabled more significant analyses of problems and the effectiveness of interventions. But authoritarian regimes are increasingly using the internet and social media as a means to surveil, manipulate, and censor populations. With the proliferation of technology and data, the NGO community is grappling with a fragmented media landscape that makes it difficult for messages to penetrate, malicious disinformation that undermines organizations and efforts, and data breaches that could put beneficiaries at risk.

Sign up for our monthly newsletter