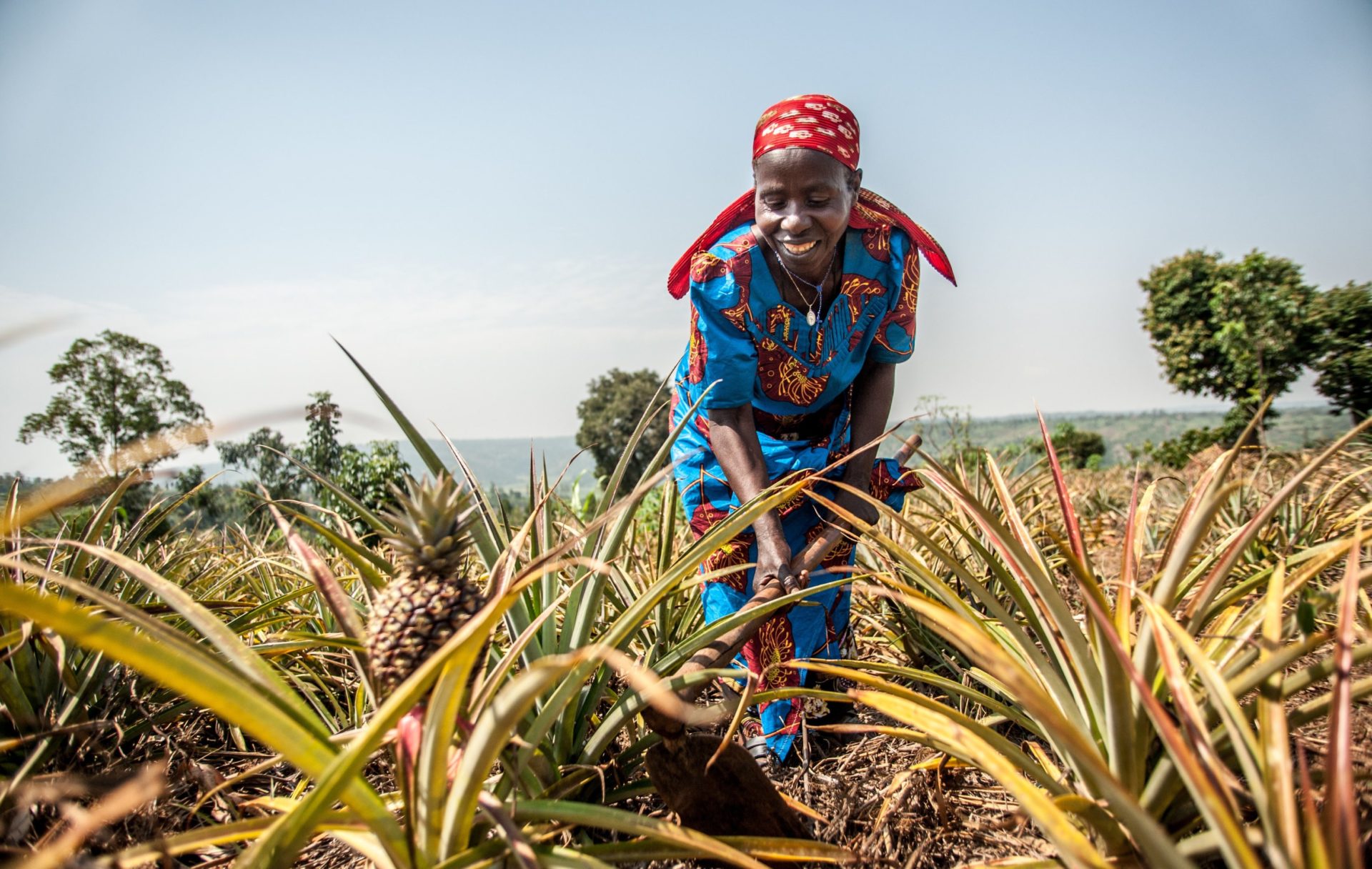 2020 Global Situation Report
Regional Trends
Sub-Saharan Africa
As the world's largest free trade area and home to five of the world's top ten fastest-growing economies, the countries of sub-Saharan Africa have the opportunity to create their development path at the start of the new decade.
Unfortunately, slowdowns in global economic growth, challenges of growing debt, political unrest, protracted crises and conflict, climate impacts, and persistent inequality and poverty put potential progress at risk.
Challenges of climate and conflict transcend borders.
In 2018, sub-Saharan Africa hosted more than 26% of the world's refugee population and 14.5 million internally displaced people (IDPs). These numbers are only expected to grow. Unlike other regions where refugees originate from a small handful of countries, seven sub-Saharan countries are in the top ten countries of origin for global refugees. Further, nearly 60% of refugees and asylum seekers from Africa are under the age of 18.
Across the continent, livelihoods and economies are highly sensitive to weather fluctuations, and climate extremes are a significant impediment to the resilience needed for self-reliance. Above-average climate variability and warming in West Africa, particularly in the Sahel countries of Mali, Burkina Faso and Niger, has resulted in agricultural losses, recurrent food crises, environmental degradation, and both water scarcity and extreme flooding. Pressures on land and water use also increase tensions between communities as herders and sedentary agricultural communities compete for diminishing resources. In Southern Africa, recent cyclones led to severe flooding that damaged homes and critical infrastructure. These cyclones were linked to outbreaks of cholera as sanitation services quickly became overwhelmed.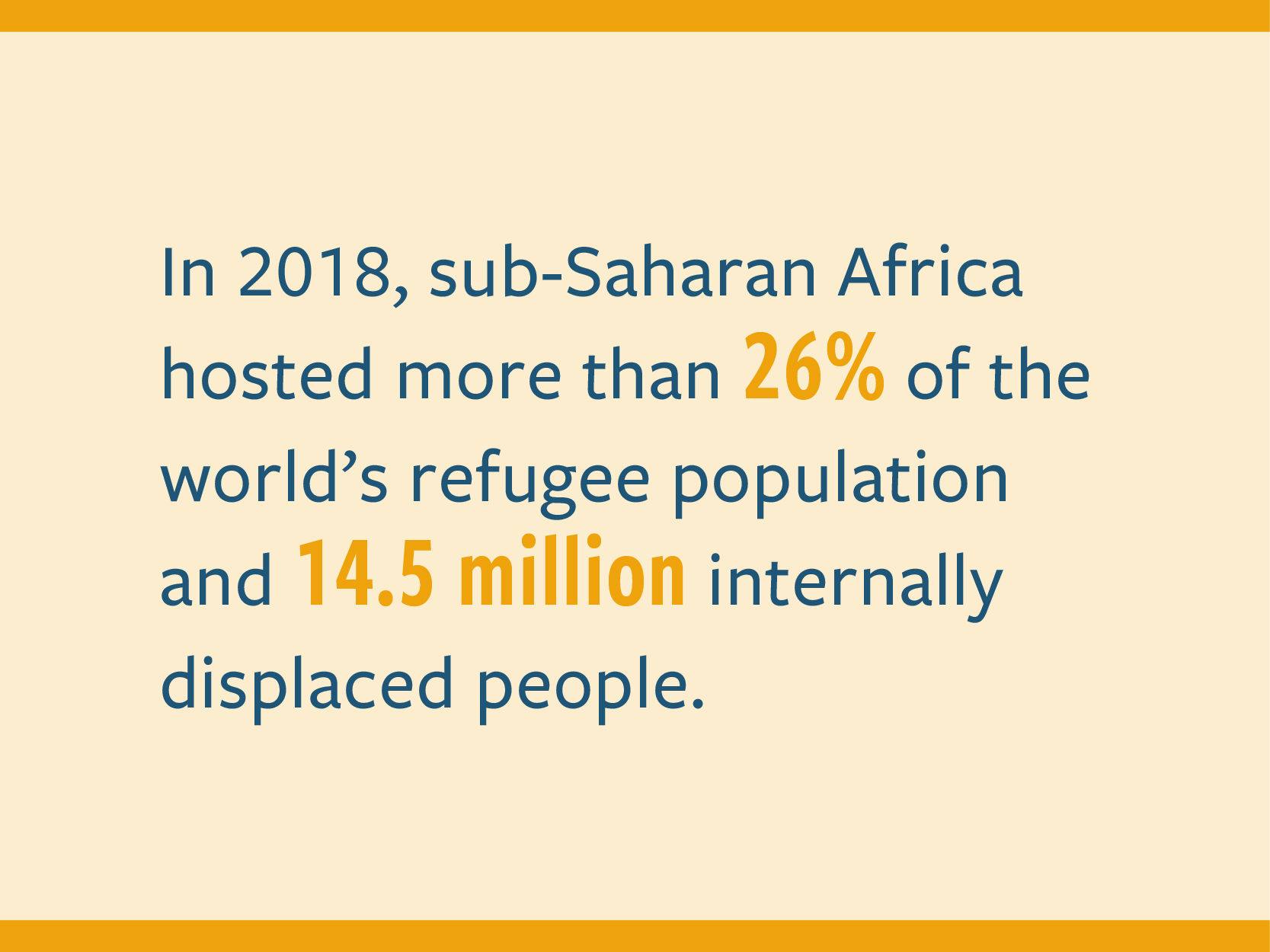 Growth and progress are unequal.
Despite significant global progress in combating poverty over the last two decades, sub-Saharan Africa still needs to make steep gains, given the depth of poverty. Sub-Saharan Africa remains the region with the highest under-five child mortality rate in the world. Nearly a quarter of the population in sub-Saharan Africa is undernourished, 42% of people are without a basic water supply, 72% are without basic sanitation, and 58% of all youth between the ages of 15-17 in the region do not go to school.
Sub-Saharan Africa struggles to achieve gender equality and ranks the lowest of the regions on the 2019 Sustainable Development Goals Gender Index driven by high rates of maternal mortality and unequal access to water and electricity. Sub-Saharan Africa also has the highest expected rates of population growth and a rapidly expanding urban population that is expected to increase fourfold to 1.3 billion by 2050. Though the region has made impressive gains in global health, particularly in combatting HIV/AIDS, these broader trends have the potential to strain already stretched food, health, education, and public infrastructure systems and overwhelm job markets that cannot meet the employment demand from a growing youth population.
The international order is shifting.
New actors and threats to democracy are shifting political and economic dynamics across the continent. China's Belt and Road Initiative has channeled money across the continent through transportation, power, water supply, and other infrastructure projects. In September 2018, Chinese President Xi Jinping announced $60 billion in aid and loans for Africa, with more than 50 countries likely to have received loans so far. Democratic progress exists, such as in the case of Ethiopia's Abyssinian Spring, which brought reforms but also instability as ethnic, political, and religious tensions percolate. Challenges to democracy, closing space for civil society, and policies that diminish freedoms in several countries threaten progress and infringe upon human rights.
New players and technology present opportunities and challenges.
Digital transformation across all sectors is driving much of the growth in the sub-Saharan African economy. Despite this potential, there are massive gaps in access to digital technologies for many. Mobile cellular subscriber penetration on the continent is only 76%, and only 22% of households have internet access.
To help improve digital access across Africa and harness digital technologies and innovation to generate new economic growth, job creation, and poverty reduction, the African Union Commission (AUC) developed the Digital Transformation Strategy for Africa with an ambitious goal of doubling broadband connectivity across the continent by 2021 and achieving universal access by 2030. Private sector investment also plays crucial and ever-expanding roles in economic growth and transformation in Africa. However, U.S. efforts—like the African Growth and Opportunity Act and Electrify Africa Act—to advance private sector investment opportunities in Africa have not been able to overcome key structural and systematic challenges that have held many countries back from engaging in real opportunities.
Below please find one-pagers that offer a deeper look into the Sub-Saharan African countries where our Members are responding to critical needs:
Sign up for our monthly newsletter